once again, i'm horribly late getting out a much deserved thank you.

the entertaining ms
emily_swank actually took much time out of her life to make a present for my bundle of limitless joy. if i ever manage to send out the 30 thank you cards which are 4-6 months overdue, i'll actually send you one via the mail.

in the meantime, i have constructed several photographic thank you's... all of which you'll get to see since some show the gift well and some show the boy well but ne'er did the twain meet.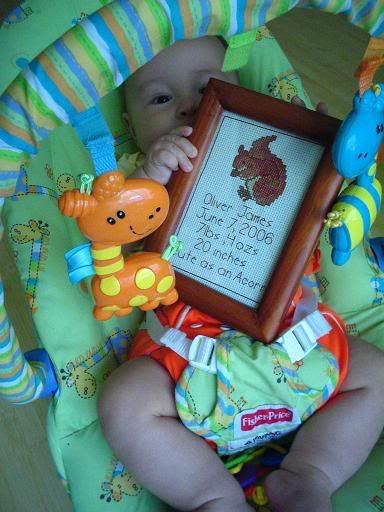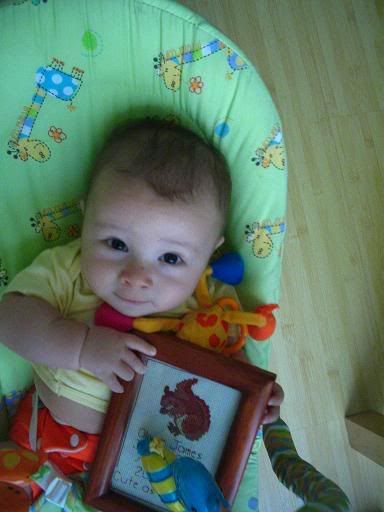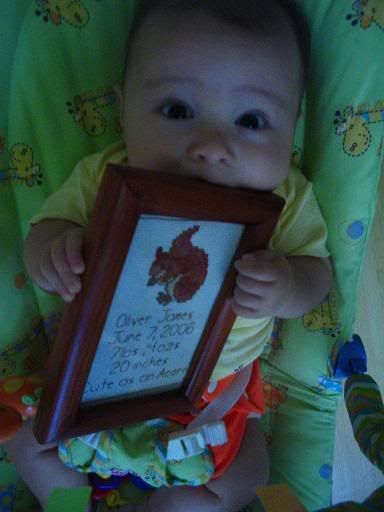 as you can see, he thinks it tastes just fine.