i finally remembered to take my camera over to the new place in order to capture an endless string of boring photos. it's a fairly uniform place, but we're hoping to spruce it up at least a little once we find the time and/or money and/or inclination.

today we're getting the estimate and work rolling on replacing the terminally beige carpet with bamboo wood (laminate) flooring. with six cats vomitting on a regular basis and with ozzie eating as fast as he can so that he'll puke and with beanie constantly on the make creating her hairless pants and throwing up furballs as a result, we decided wood (laminate) flooring would be the way to go. should also help brighten up the place a bit. never mind that it might not quite match the walls painted the color of my mother's light brown chocolate frosting (it looks lighter and more mild-mannered in the photos). even the carpet doesn't match it. all i could think that would match it would be a white floor or a pale blue floor.

i have also finally decided to include photos of my belly. i've obviously missed the boat on photographing what i have come to believe was my flat, pre-pregnancy belly and am now beginning to accept that this is not the biggest i am going to be and i should hold on for dear life to my "small" current size while i still can put on pants that do little things like button.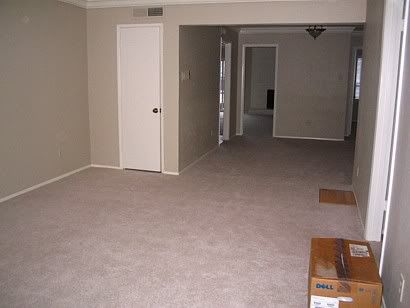 looking from LR1 into the dining room.
front door is to the left. master door is to the right.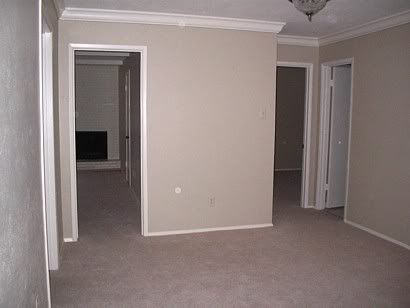 oddly trafficked dining room. kitchen door is on far left. LR2 door is not so far left. baby's room is not so far right. bathroom 2 is far right.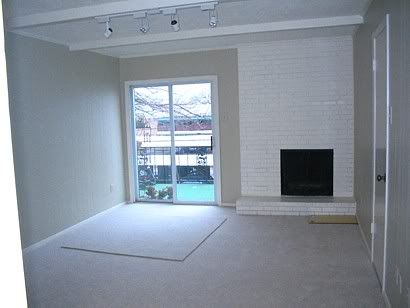 living room 2. the white brick fireplace was a selling point for me. sliding glass door to balcony shared with helen the elderly next door neighbor.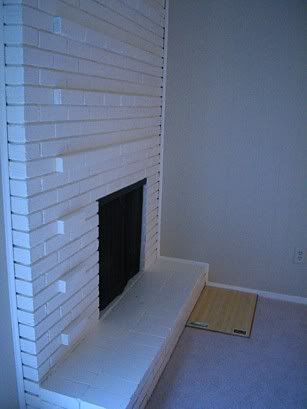 fireplace detail.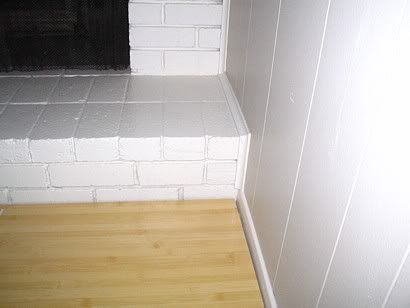 "bamboo" flooring sample.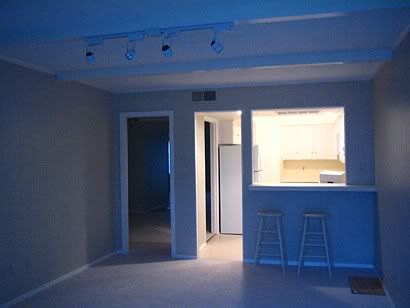 view from LR2 looking back the other way. note obnoxiously blinding track lighting interfering with the lovely ceiling beams. i would've turned them on, but i needed brian manning the other switch so we could synchronize them to the "on" position.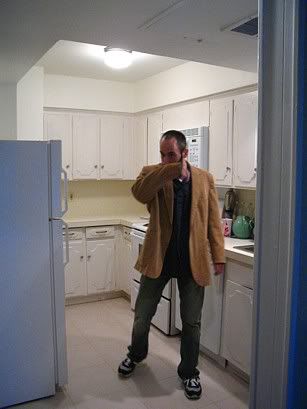 kitchen featuring brian. wiping his nose on his sleeve.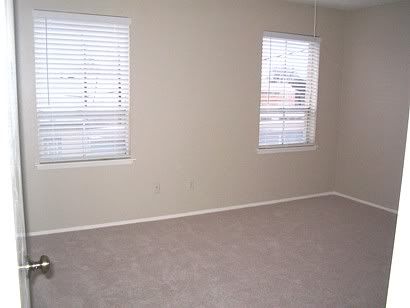 baby's room.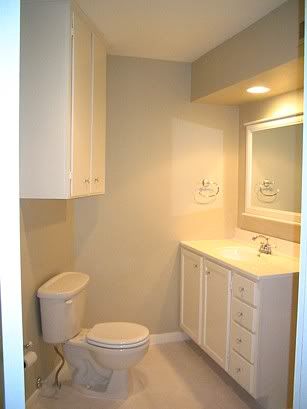 bathroom #2 (off the baby's room. where brian shall prepare to greet the day.)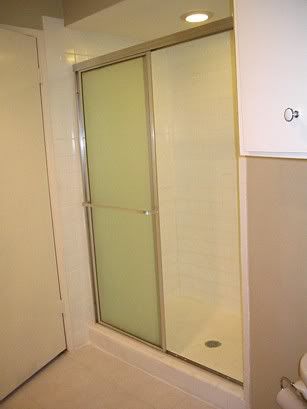 bathroom #2: shower.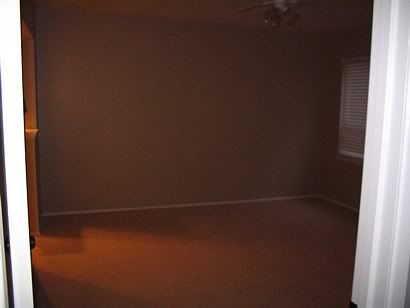 master bedroom, aka: love nest.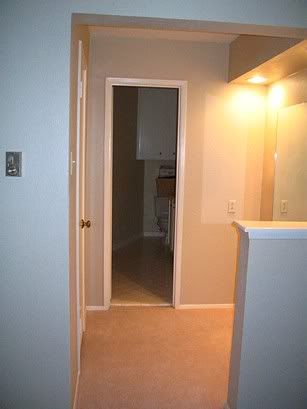 vanity area where i shall prepare myself for the day.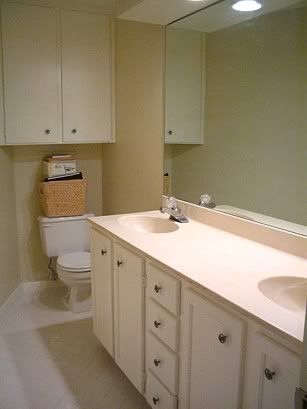 master bath: part 1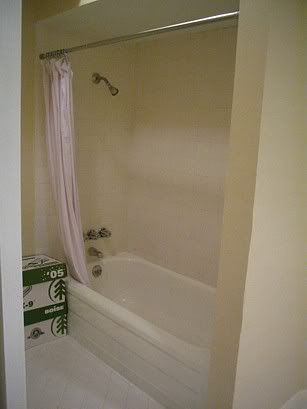 master bath part 2 (it's L shaped)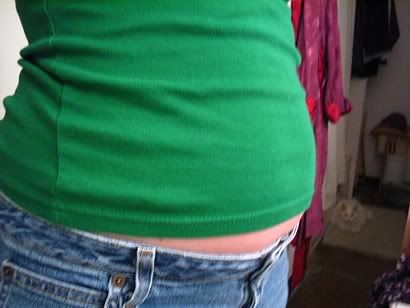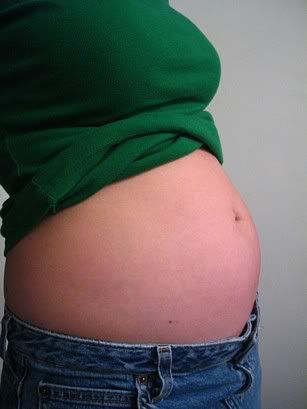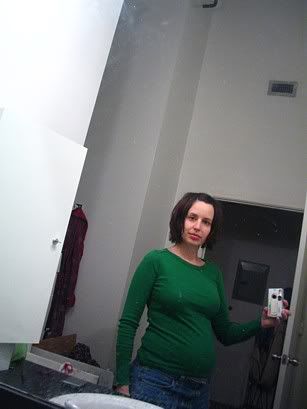 *good lord. would you look at how spotty that mirror is? all the better to hide behind. weebls wobble, but they don't fall down.