i finally forced found the opportunity to wear my vinatage curtain that i purchased along with my halloween 2003 dress in an antique store in lake palestine, tx, in my early 20's.

as of yesterday, brian has pants that fit. and a pony shirt. to match his pony panties. which he didn't wear. for some reason.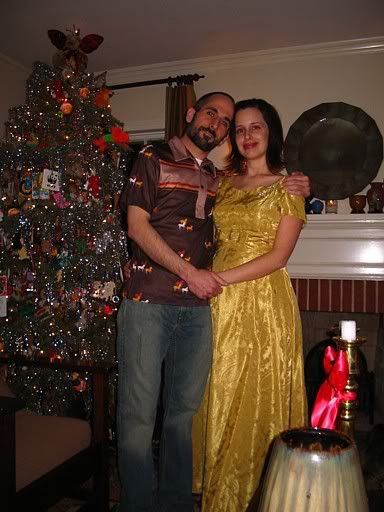 and though it may not look it, we do actually match. just look at the golden ponies.