we might not be mexican, but we do enjoy a good reason to fire up the margarita machine. and friday might not have been cinco de mayo, but it was seis de mayo* and that was close enough for us.

i spent a large chunk of the afternoon tirelessly sauteeing garlic and onions after garlic and onions. things seemed to be going well until i noticed the salsa and the enchilada sauce both smelled like vomit while they were cooking. the spinach which threatened to take over the stove while raw, shrank down to only 15% of its volume once cooked. the corn tortillas tore when i tried to roll them. i managed to begin cooking the spinach & portabella enchiladas-turned-tostadas on the stovetop when i thought i was drying a pot instead.

someway, somehow, it all turned out okay. my first attempt at roasting garlic couldn't have gone any better and, fortunately, i only had to have enough food to feed four people.

i packed a rubbermaid-laden dinner complete with shag monkey napkin for brian who had just begun his shift at the sex store and he paid me back in cinder blocks (for darren).

i arrived early at darren's and watched him twirl about the kitchen cooking and arranging tulips and, once E arrived, i chattered their ears off with an impressive load of stories about anna and tyler concluded by the vociferous grinding of the margarita machine. by the time i had finished lovingly placing candy in the ass of a cardboard lama/bull, dinner was ready.

sombreros in place, the feeding began.

after performing delicate surgery on lama/bull, E eventually abandoned us at 11:30pm to meet hank back home. this left darren and me to an intimate night alone feeding each other strawberries and margaritas and playing "board games" until we were too tired to stand. we crawled to bed and snuggled under the covers to await the morning sun.




first, the anesthetic was administered.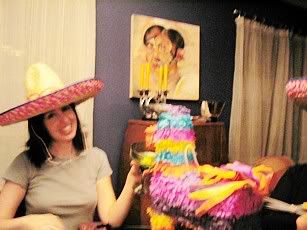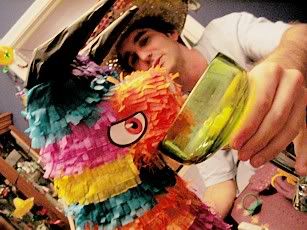 then, the lovin' was had.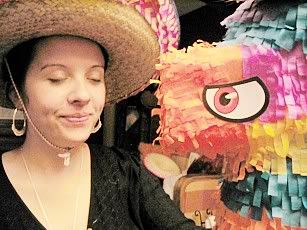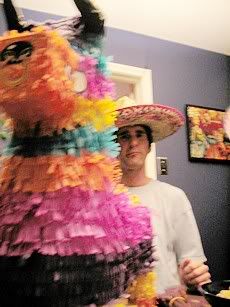 a little medicine for the doctor.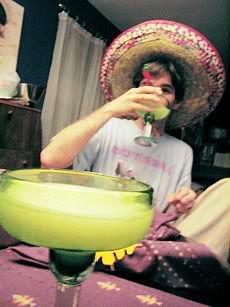 surgery begins.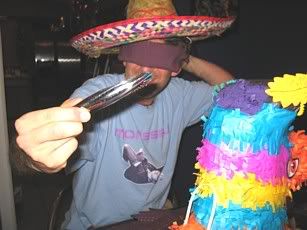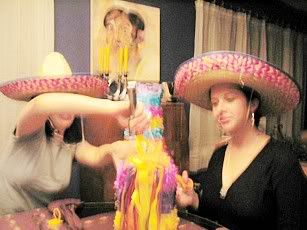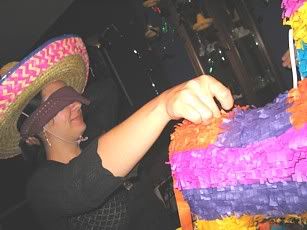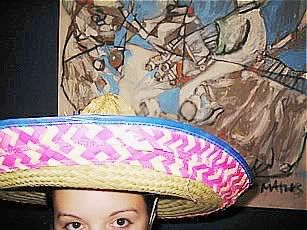 *help me brian. that can't be right.