i somehow sense that oskar's pukefest diet the last 12 hours (which consequently left my apartment looking like a minefield which my right shoe did not survive in the dark of the night) has done absolutely nothing to trim his waistline.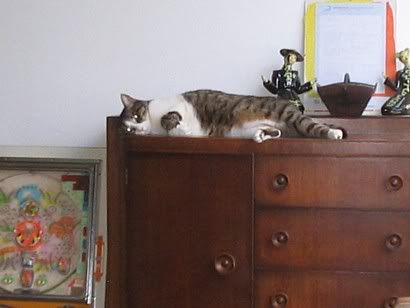 at least his eyes are glowing now. like in the exorcist. but linda blair never had a burgeoning weight problem.

my poor fat, fat baby.