see who can guess what the hell i'm dressed up as.

due to issues with face glue, i had to lie down for the proper moustache shot: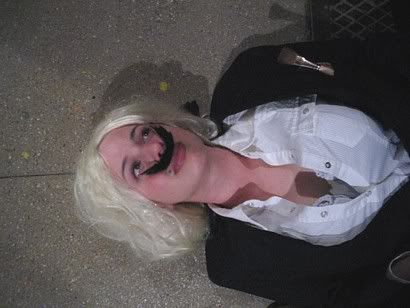 *note the paintbrushes in my pocket. unfortunately, the broetchen is hiding in my pocket.
*note that "broetchen" means "little bread".

moustache #2: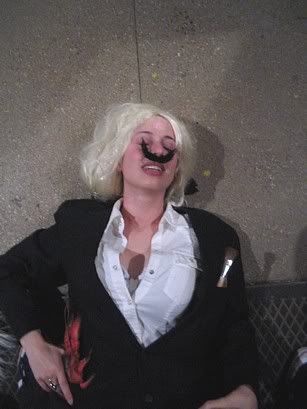 *note the lobster in my pocket.

pretend there's a moustache in this one: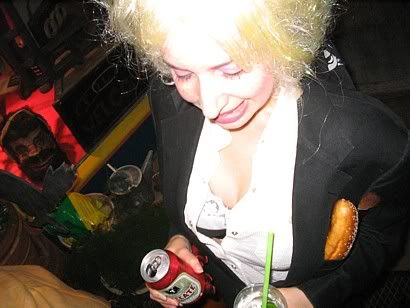 1.despite the appearance of photo #1, i am not dressed as cindy sherman. though that is a consideration for the future.

2.pretend the wig is much more bouffant and stacked up. i had to work with what i could find.

3.understand those are not my real breasts.

ps: ah! the broetchen is present after all in #3.