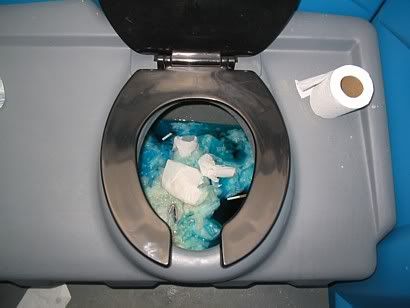 *


this is the lesson i learned over the course of a three day weekend.

i followed darren and amy for four hours during the three hour drive down to austin thursday night. amy's sister erin was gracious enough to host us for the austin city limits music festival thereby saving me almost hundreds of dollars that would have inevitably gone to my friends at the Suburban Lodge. sadly, and despite the fact we had been friends and AP biology partners in high school, i had not seen erin for about six years. she's become even cuter and i had forgotten just how tiny she is. she had also acquired Murphy The-Panty-Eating Beast in the meantime.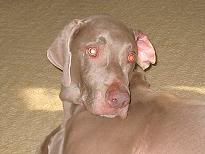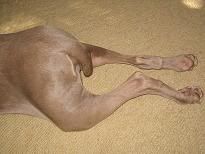 my original intent was to include a photograph of Murphy's stomach scar from his emergency panty-removal surgery, but the image came out looking far too pornographic and was promptly and appropriately deleted.



we immediately crashed upon arrival and rose early to prepare for the arduous day ahead. i put on my scrungiest clothing (which i wear to work all the time) and had darren reshape my "cowboy hat". i swear i learn of a new darren skill every month. turns out he's also good for applying sunscreen to my back. and my front. apparently, he can't be stopped.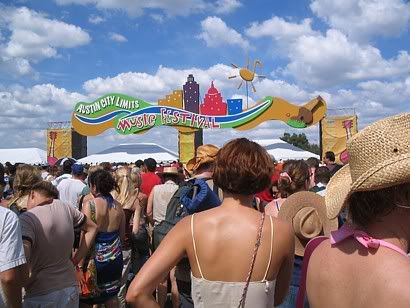 we loaded up our soft-sided cooler, two bottles of water per person, checkered plastic picnic "blankets", and sour patch kids contraband and parked at the apartment of erin's dater-type person (brian) who lives a 15 minute jaunt from zilker park.

holy shit. insta-sweat. upon stepping from the automobile, i had already begun in earnest my campaign to skip the festival and drink frozen margaritas instead. but we trudged on. we set up to watch the killers at 1pm and boy howdy was it fuckin' 98-degrees-in-the-full-sun hot.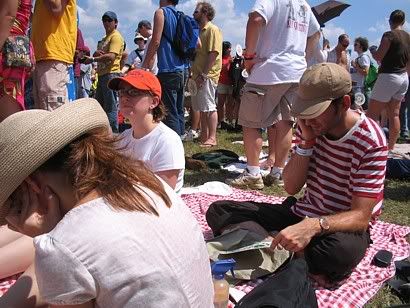 by the time the following set by bob schneider had finished and we rose to hike to our next location, i began seeing pretty sparkling things and, having learned a thing or two from my shower-pass-out incident last december, i promptly sat on the ground. was it a lack of water? was it the intense heat? was it that super-sugary lime sno-cone i had thought would be wise to consume? it was anyone's guess.

my companions began plying me with water and i attempted to become mobile again. more pretty sparkling things and back to the ground i went to battle waves of nausea and shaking. now i had miraculously garnered iced water and was surrounded by cardboard fans waving happily at me with their messages of "heineken-amstel light-heineken-amstel light". once in the shade, erin was kind enough to give me a misting of chilly water which recalled distinct memories of my emergency ice bath from the summer after junior year.

after lunching, the gang decided they were ready to return to brian's for showers and pizza, but i went all hardcore and remained at the festival to hover in patches of shade stage-side for neko case and broken social scene. for shits and giggles and plenty of second-hand pot-huffing, i wandered over for part of reggae-founder and white-leather-clad toots and his maytals. then it was time to meet up with the kids for franz ferdinand. at this point, the sun was setting quickly and it was mind-boggling to look across the 14-acres completely covered with bodies. needless to say, despite many exchanged cell phone messages with darren, we were unable to locate one another.

after FF, i attempted to locate them once again at cheryl crow. all i found was a really drunk girl wishing i was her friend. after sitting down for a restless nap, cheryl finished her set and darren talked me over to a series of identical landmarks (beer stands, water stands, large trees) in an attempt to find him. he saw me first and decided to verify my person from afar by telling me to "squat!" (which i did) instead of issuing a command like "turn around!". perhaps i wasn't the only one suffering from mild heatstroke.


*note: i also learned from a predecessor to be careful your sunglasses don't fall in the hole.