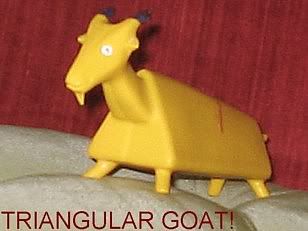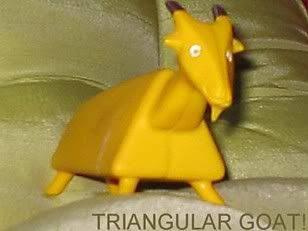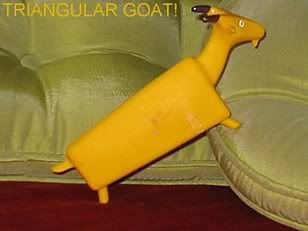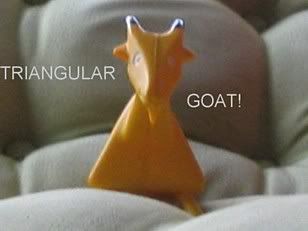 emerging silently from the depths of the junque store closeout bins comes triangular goat storming triumphantly on the scene. sometimes known as triangular giraffe or just donkey, make no mistake that he is yellow and has a cleft palate.

WARNING!!!
LINK CONTAINS EXPLICIT CONTENT WHICH MIGHT BE OFFENSIVE TO SOME VIEWERS.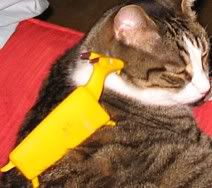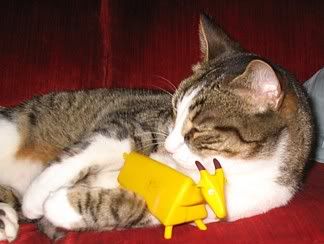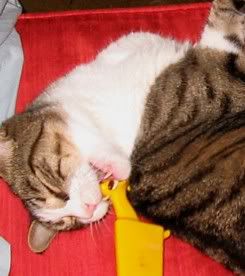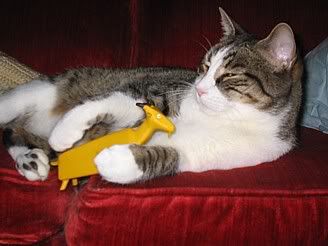 Stay Tuned for Protractor Pussy II: Anal. Geometry Coming to a Theater in a Seedy Location Near You Summer 2005!!!